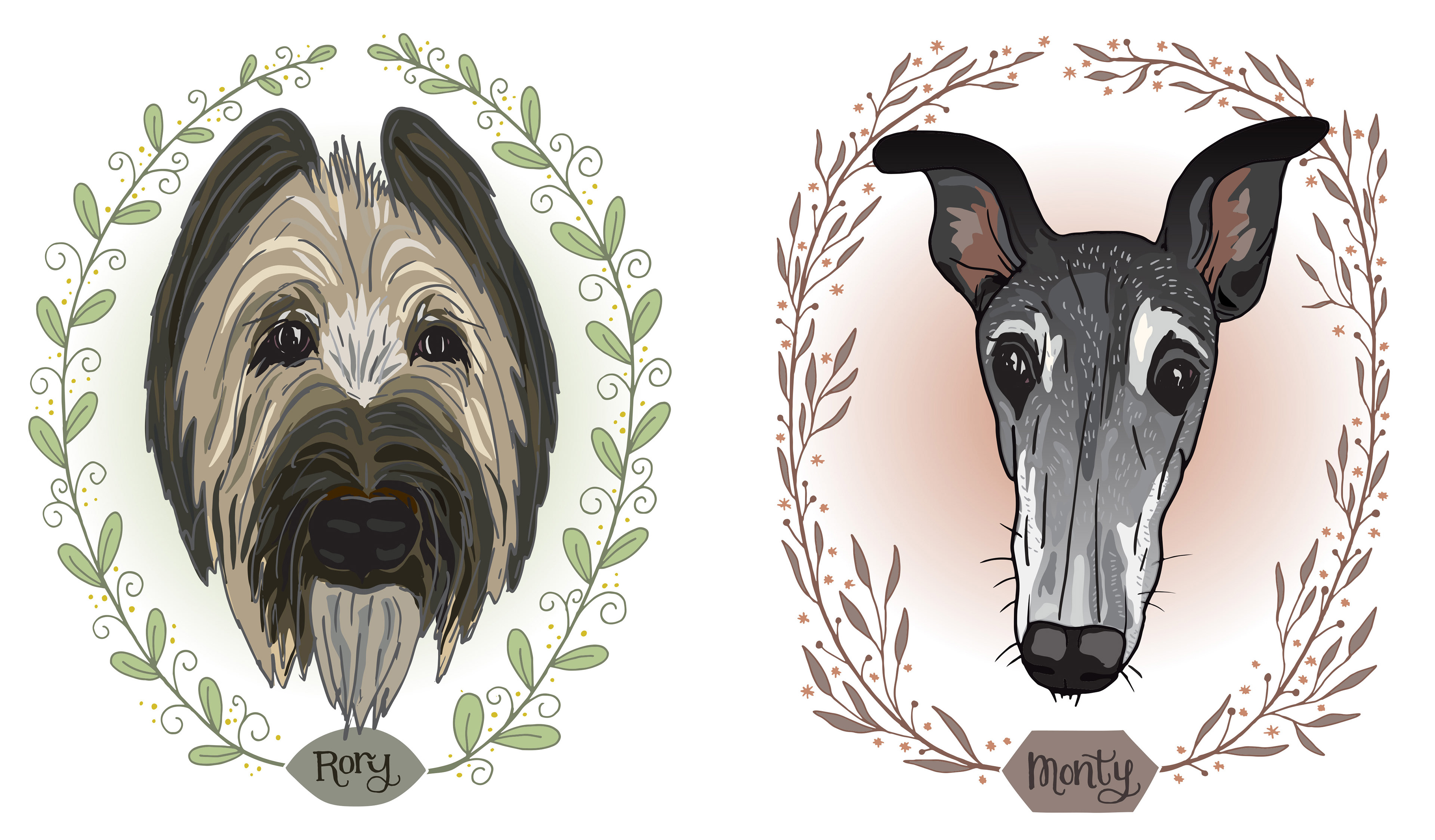 Custom Hand-drawn Pet Portrait Illustrations

Pets make a great addition to the family, so a customized hand-drawn illustrated pet portrait is a must for all pet-lovers. Each pet portrait is drawn to the likeness of the client for a truly unique and custom illustration keepsake. Working from a photograph of the pet, I hand-draw ink outlines and color shading shapes of the pet to create an illustrated rendering of the animal in a style that isn't photo-realistic but maintains the personality of the pet. The hand-drawn outline and shading are then scanned in, vectorized in Adobe Illustrator, and fine-tuned and combined to create the likeness of the pet. Then I colorize the pet and add a hand-drawn wreath and a tag with the pet's name hand-lettered on it to create a finished portrait and print out digital print ready to be framed and displayed. A great bespoke and customized gift item, and a wonderful way to showcase your unique animal family with flair!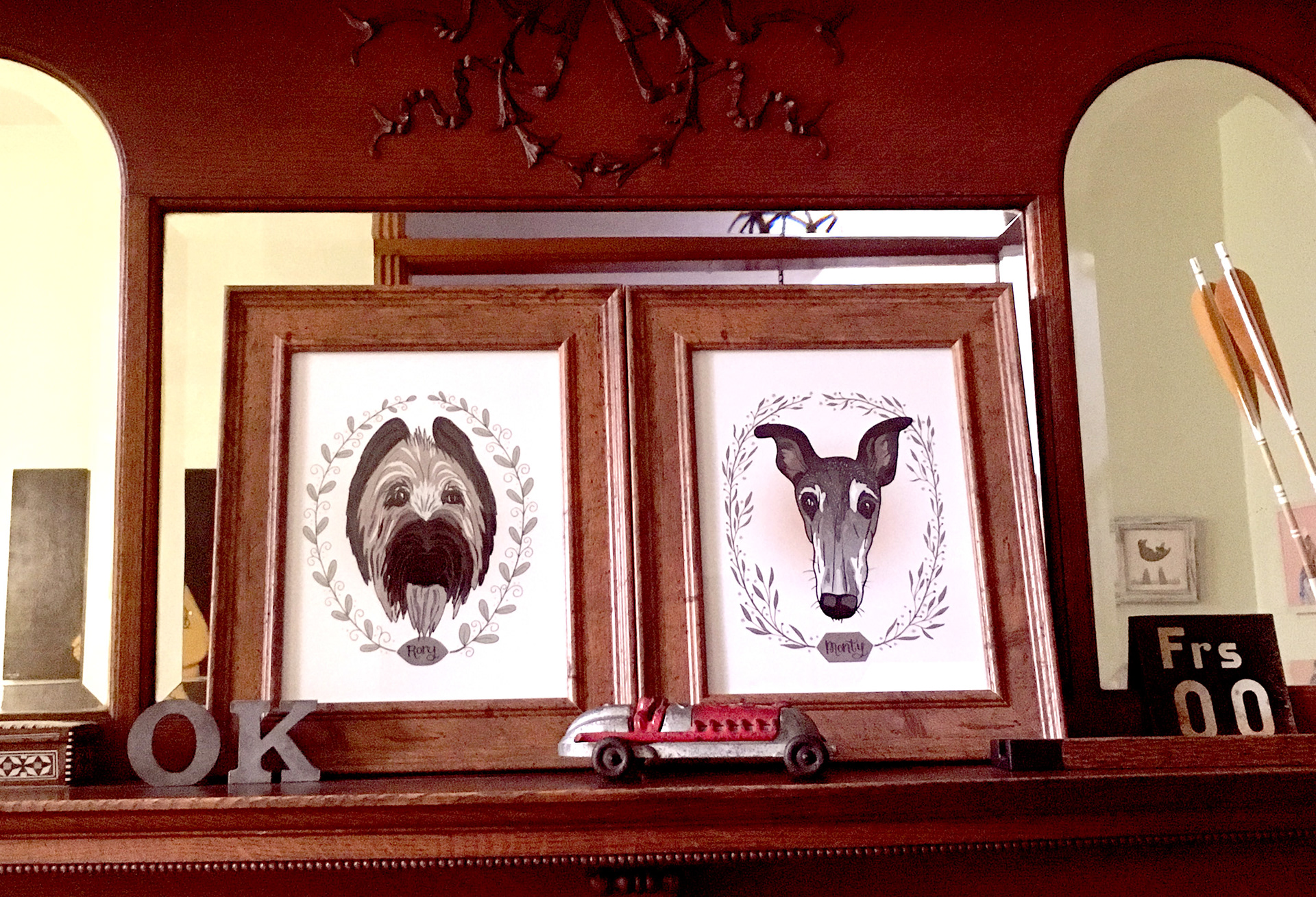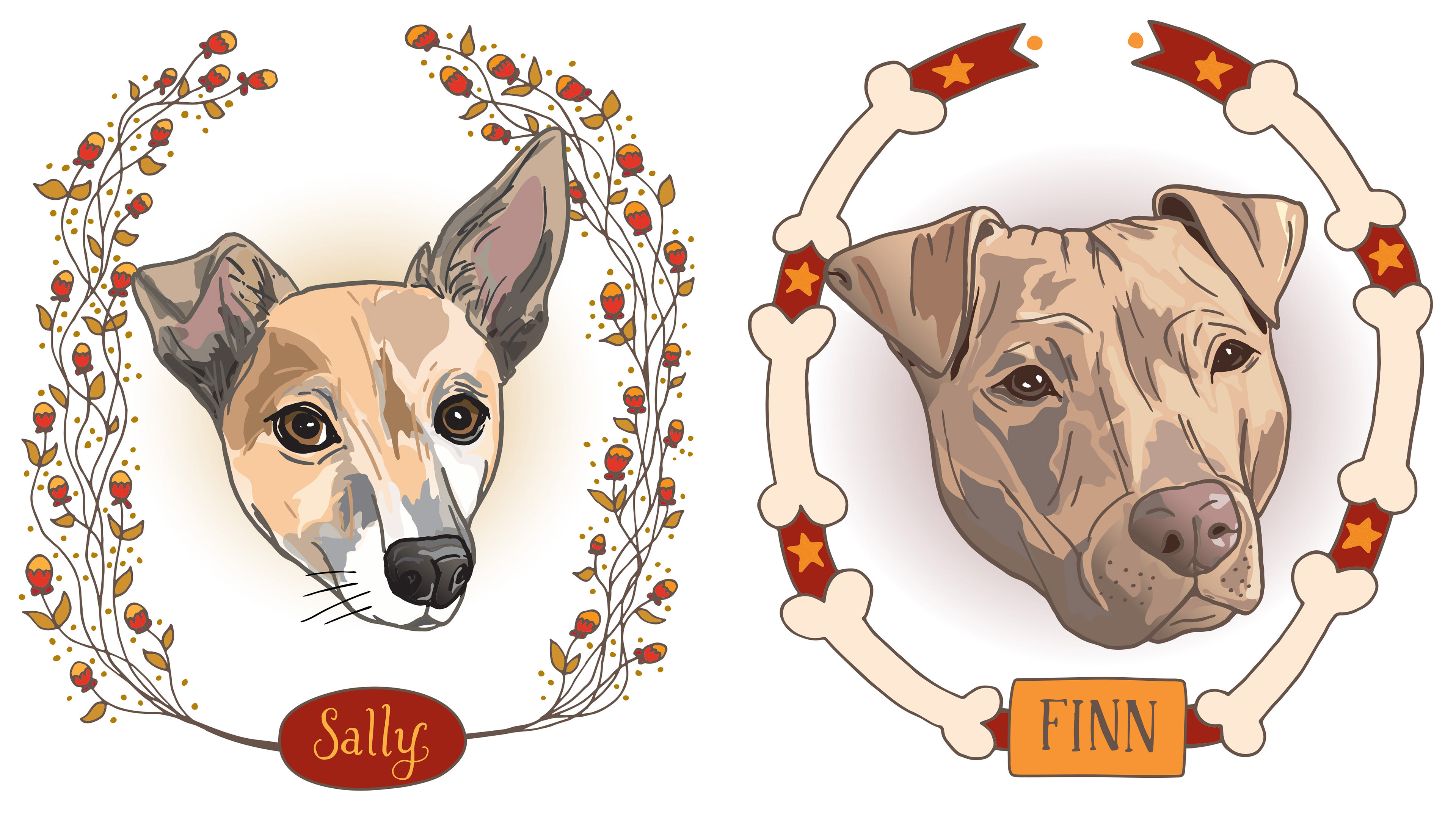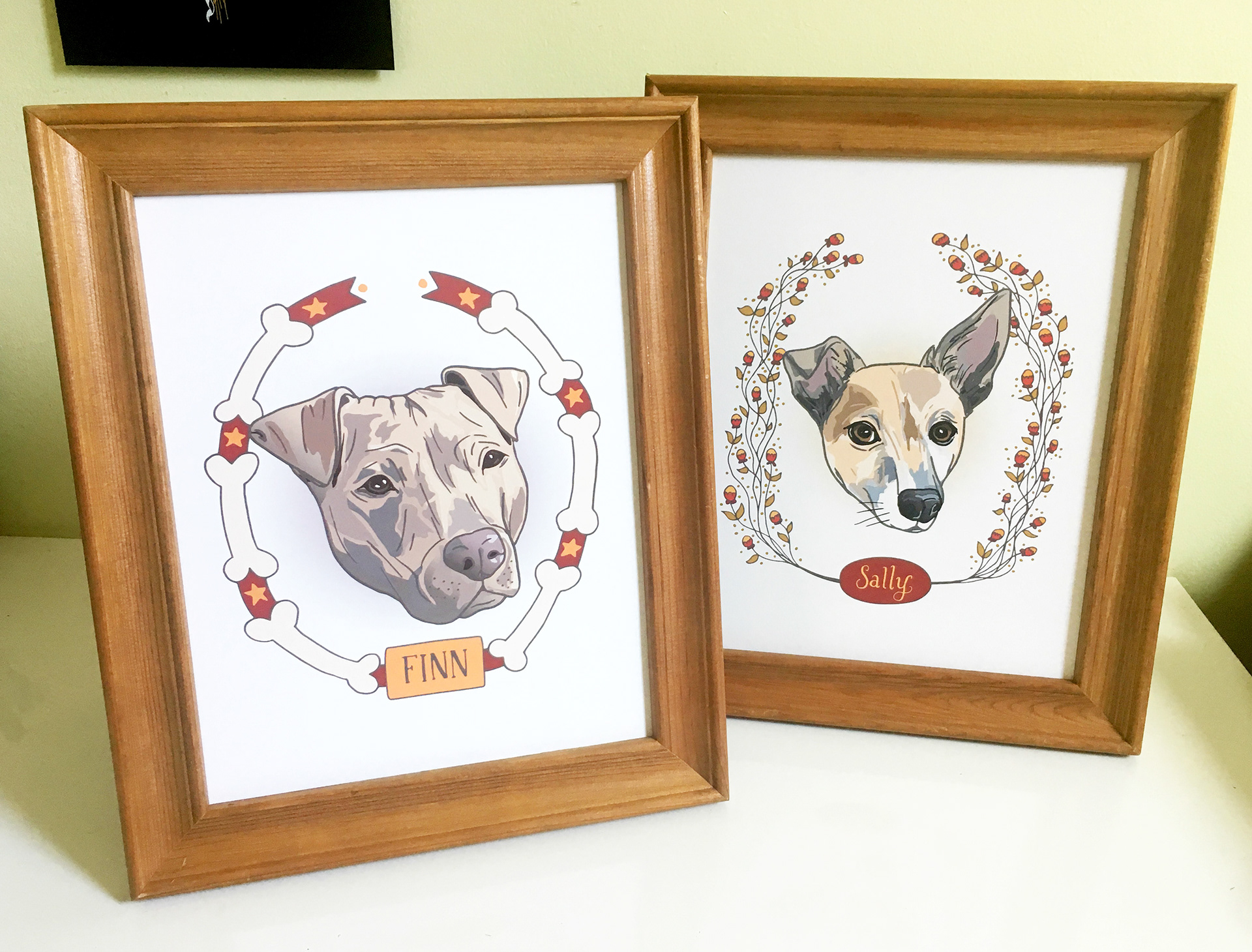 Now taking commissions for custom pet portrait orders! If you are interested in obtaining a custom pet portrait of your pet, please reach out to jennifer@jenniferhines.design or go to my Etsy shop listing here.


Thanks for checking out my work! ;o)