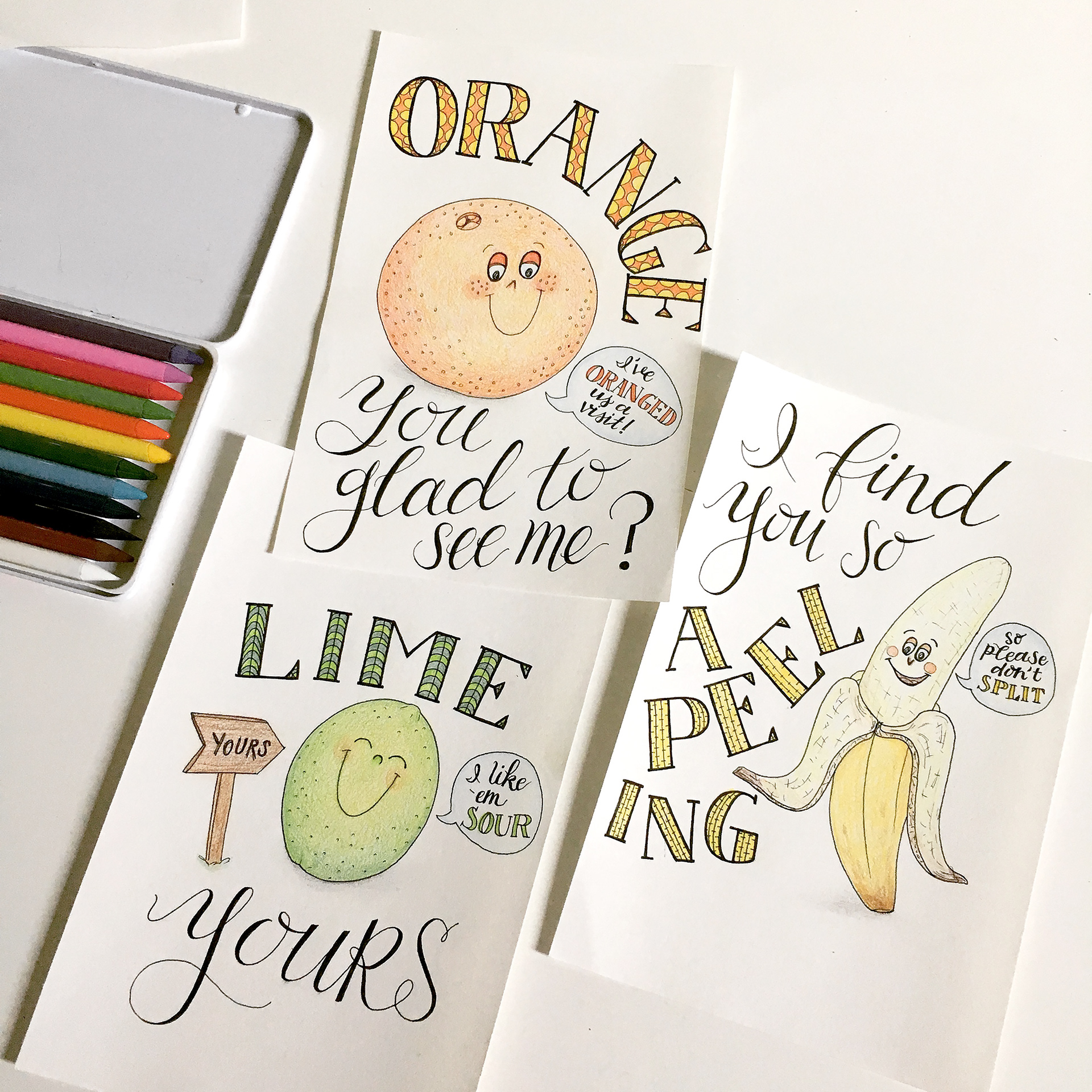 Fruit and Vegetable Puns: Hand-drawn Illustration series
I'm a huge fan of puns, so decided to do a series of fruit puns with a unique combination of hand-drawn lettering and cute fruit characters. All of the drawings are hand-drawn illustrations on paper, inked and colored with colored pencils by hand. And since everyone loves puns, these found a market and ended up on greeting cards, prints, and a 2018 calendar as well. Stay tuned for more to add to the collection, and a 2019 calendar!

I was tickled by the series of fruit drawings, so decided to expand to veggie puns as well, adding over 20 new hand-drawn illustrations of punny vegetable characters. Again, all hand-drawn and hand-colored, this series has been a delight, and will be featured on more greeting cards and a 2019 and 2020 calendar as well. Puns rule!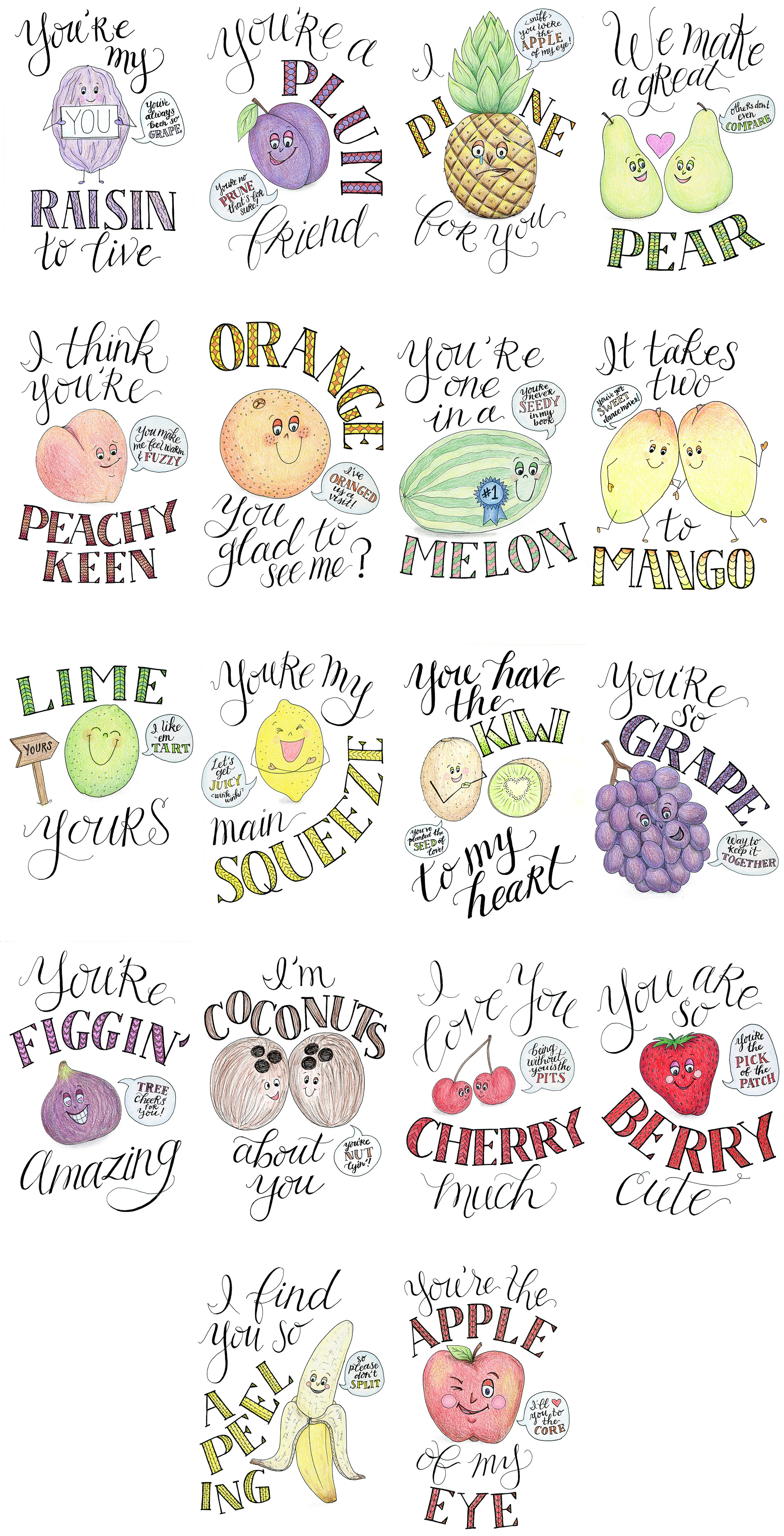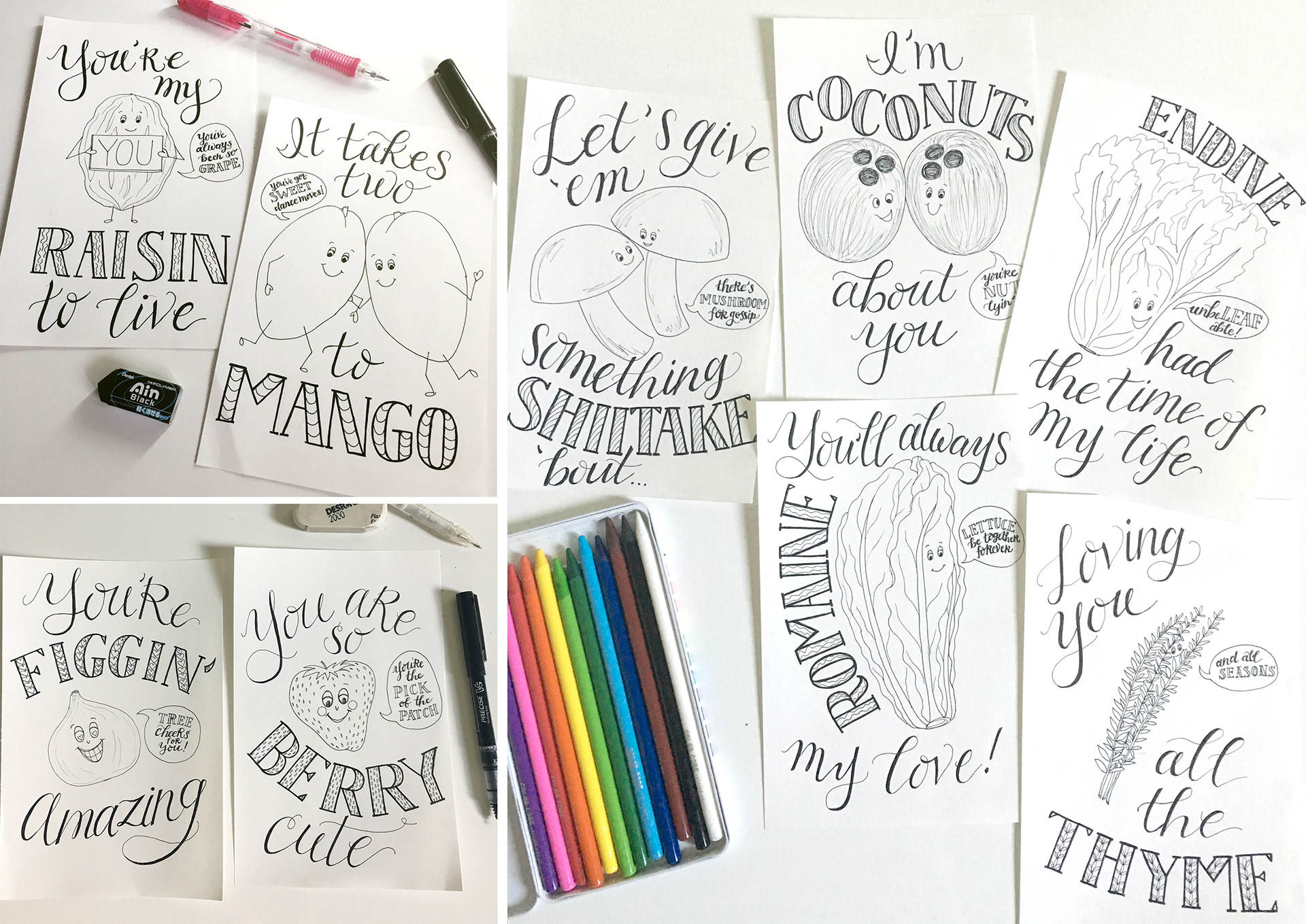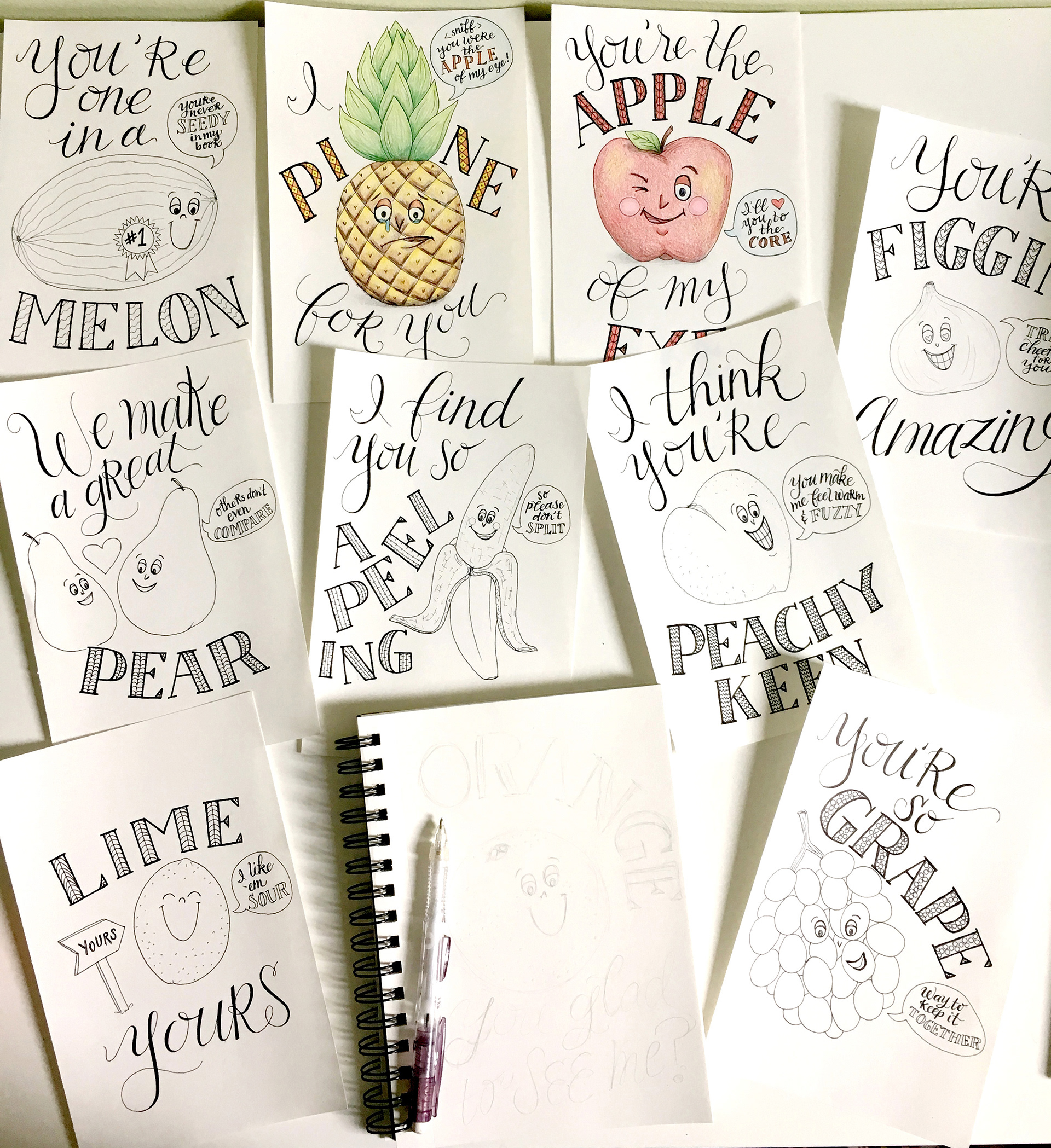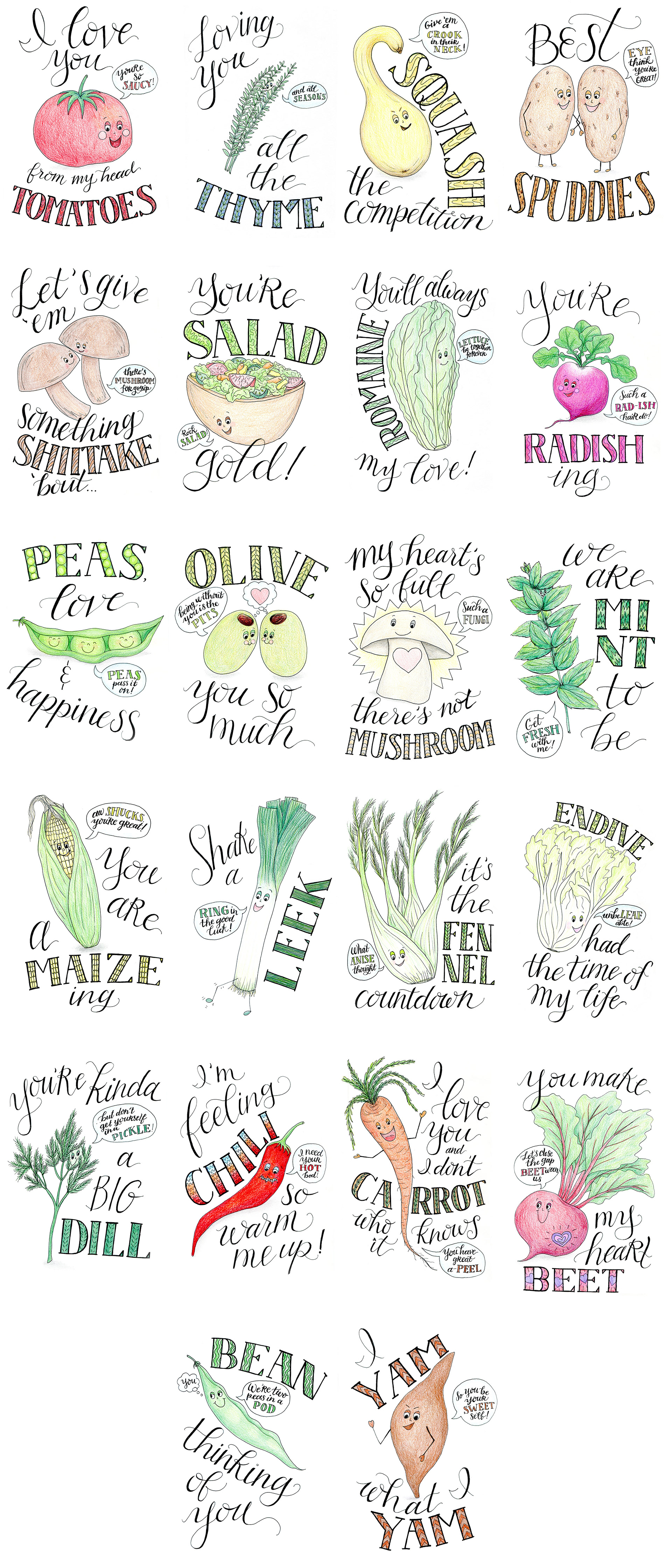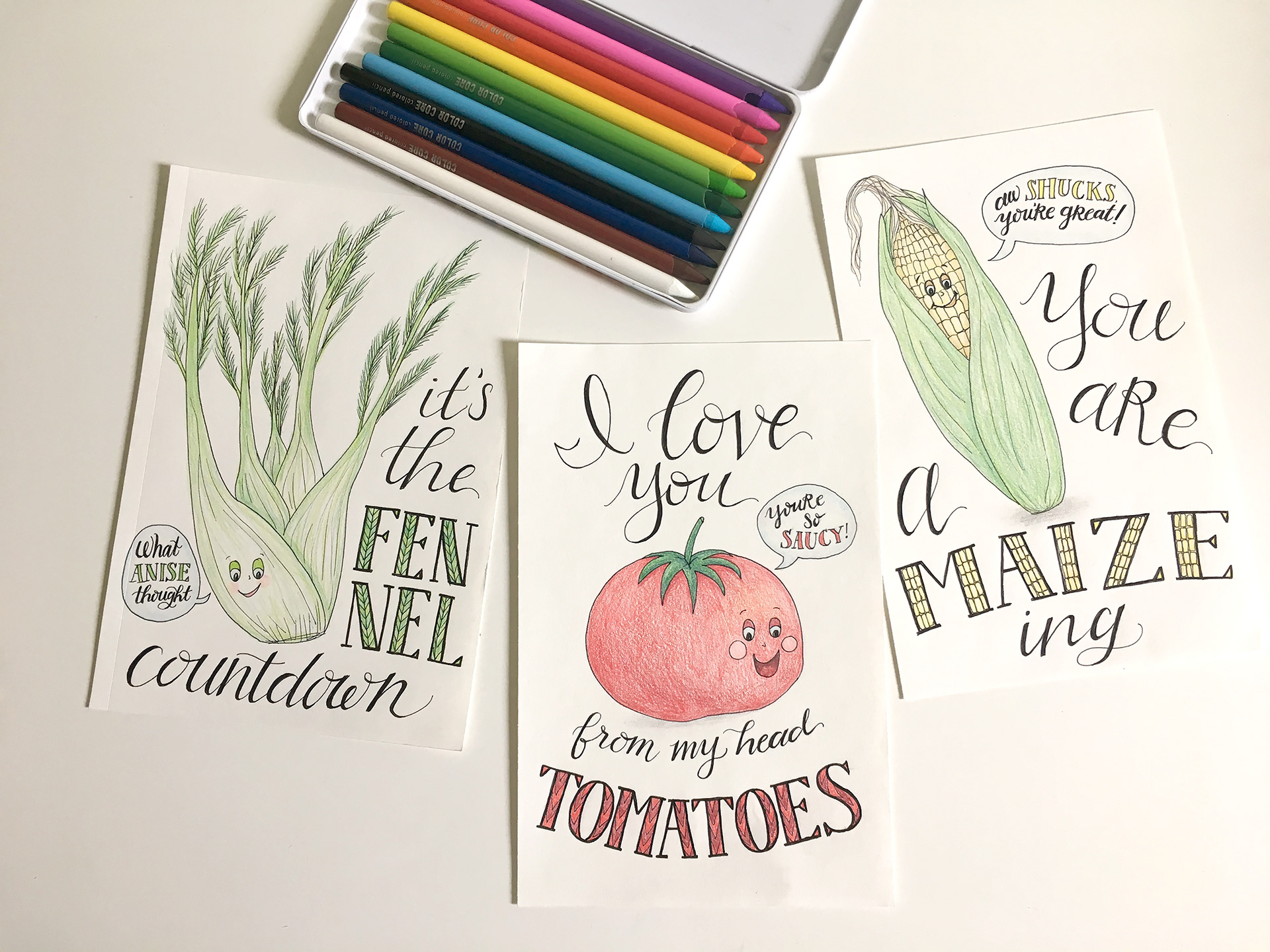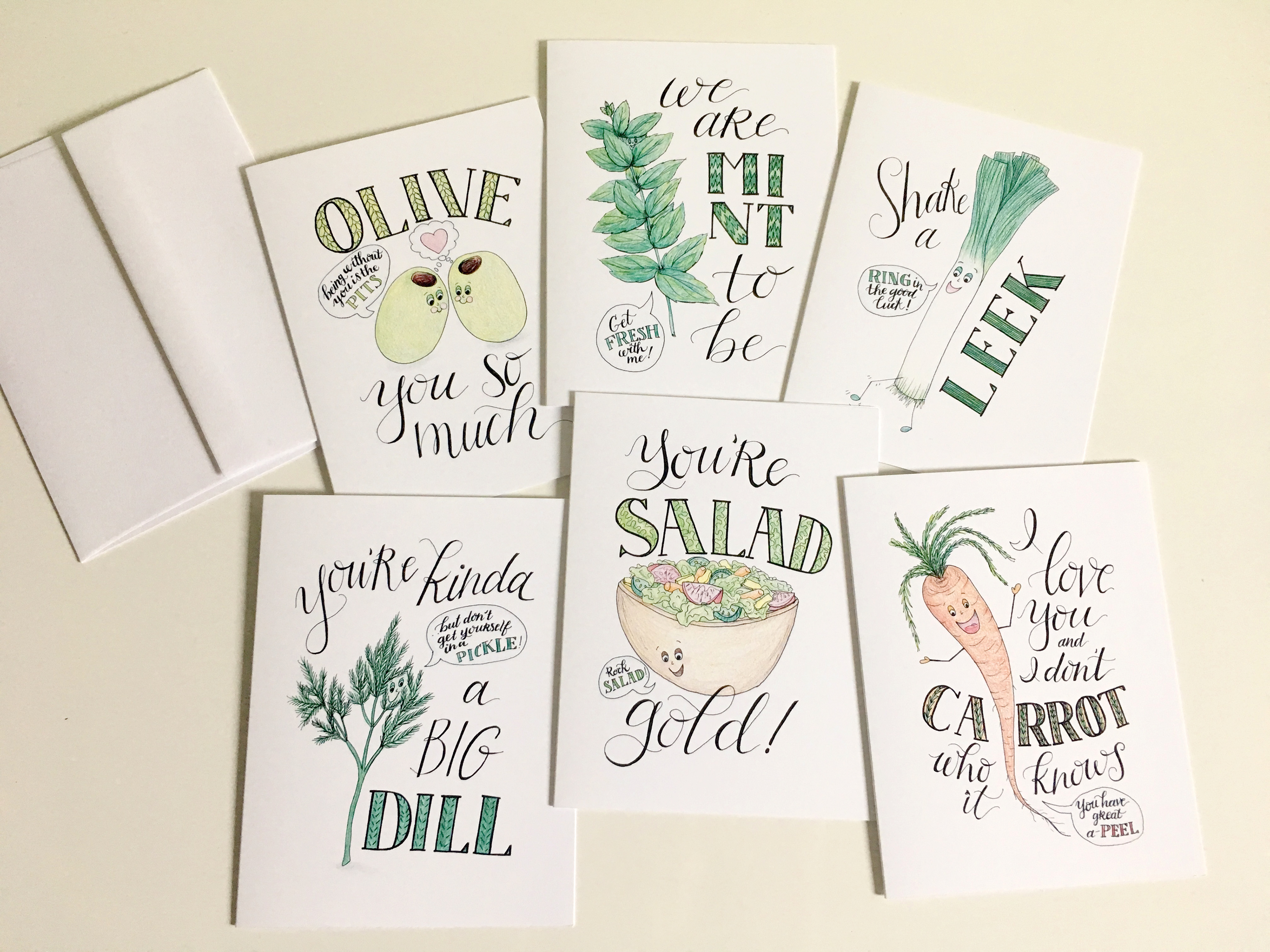 If you're a big fan of puns like I am, all of the cards, prints, and calendars can be purchased in the Paper Heart Dispatch Etsy shop here: https://www.etsy.com/shop/paperheartdispatch


Thanks for checking out my work! ;o)