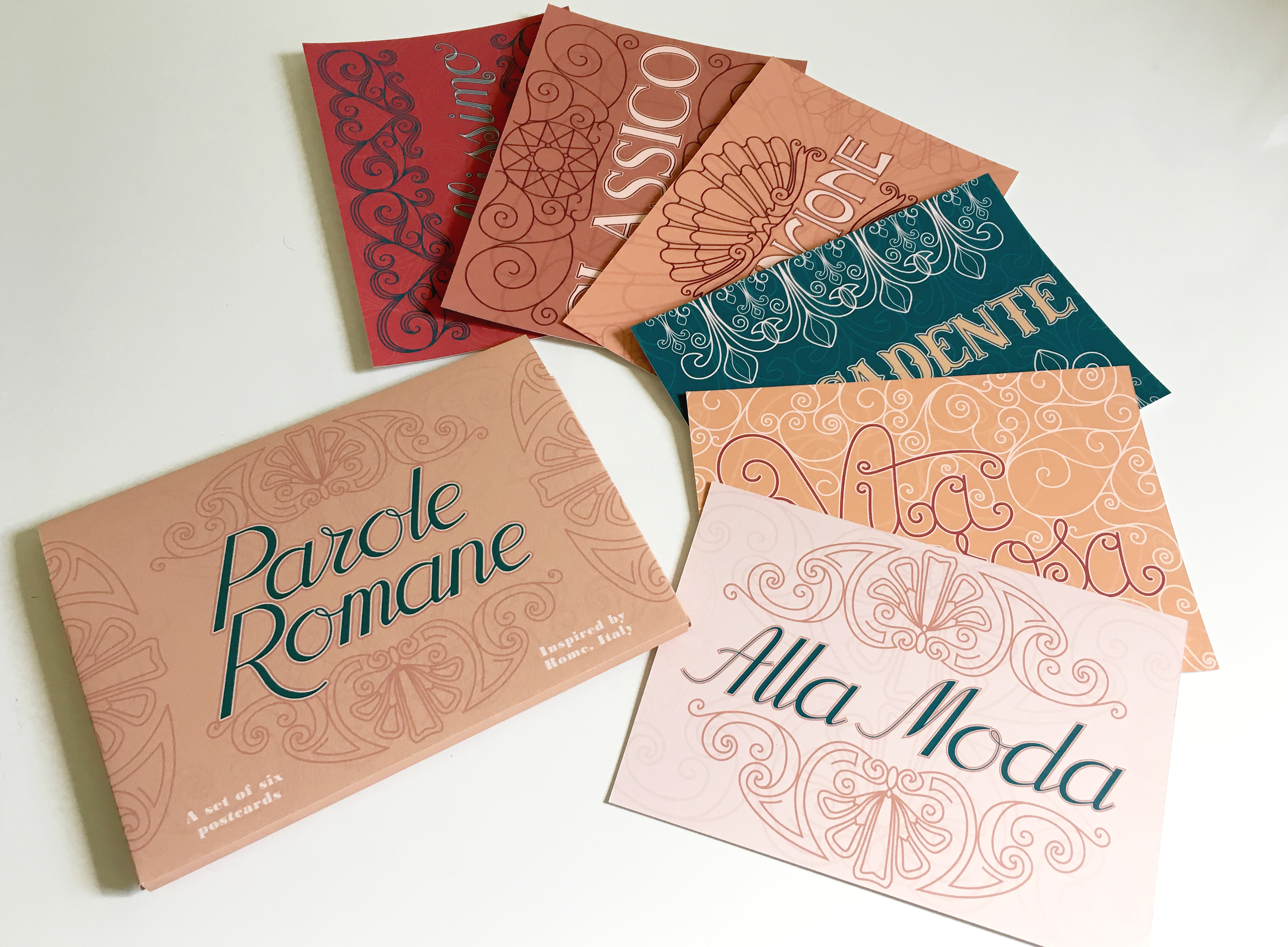 Parole Romane, Italian postcard set

This set of six hand-drawn lettered postcards was inspired by and produced in Rome, Italy during a long visit in 2018 and used the city as a direct source for the typography and decoration. Rooted in the tradition of original Italian typographic signage, these Italian words describing impressions of the city were hand-drawn based on signs seen on the streets of Rome. The swirls and decoration were taken from some of the many wrought-iron grates, window coverings, gates, fences, and doors that were prevalent all over the city. Even the color palette was taken from actual images of the city itself, making this set of six postcards perfect as a response to the city.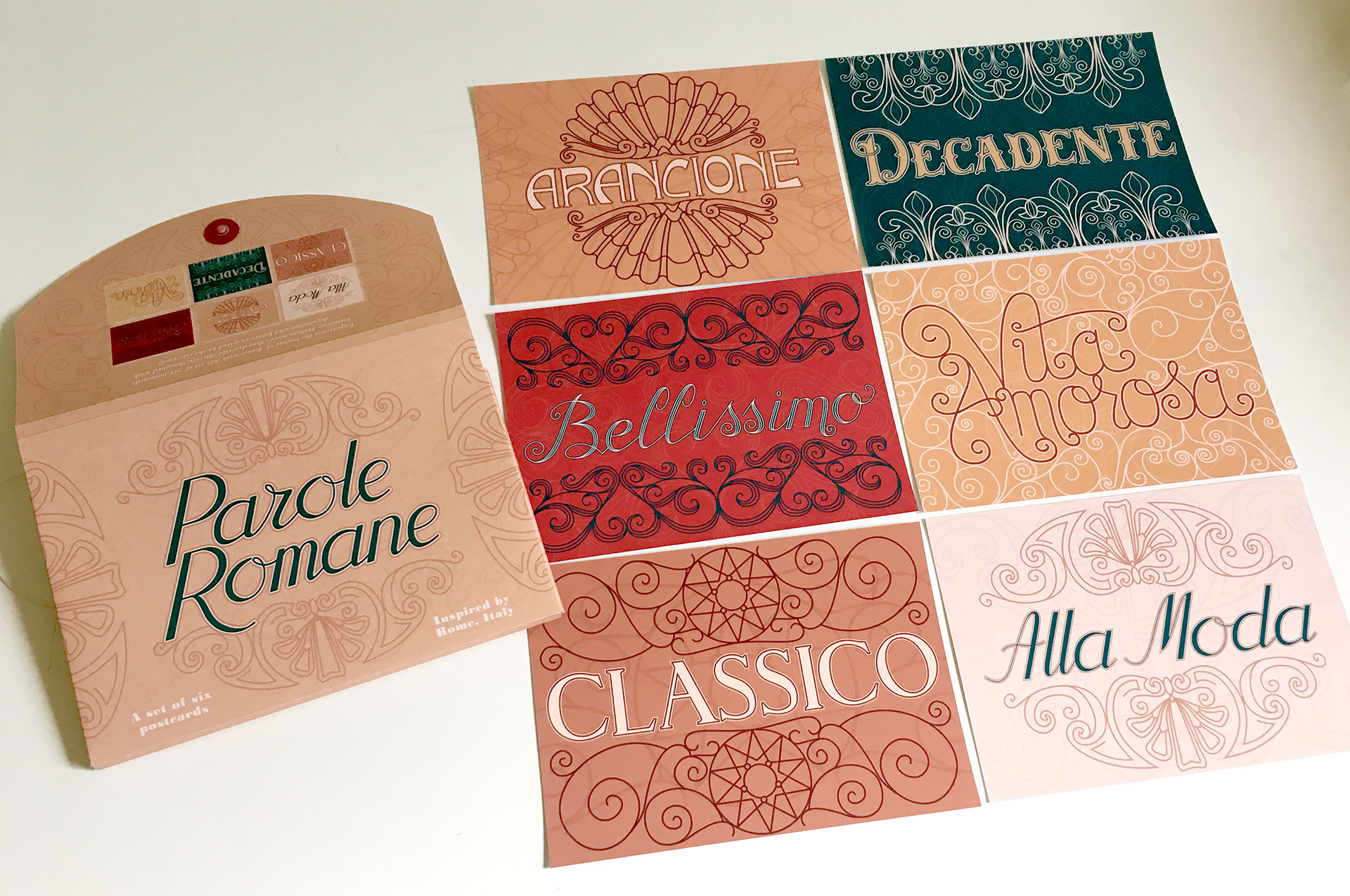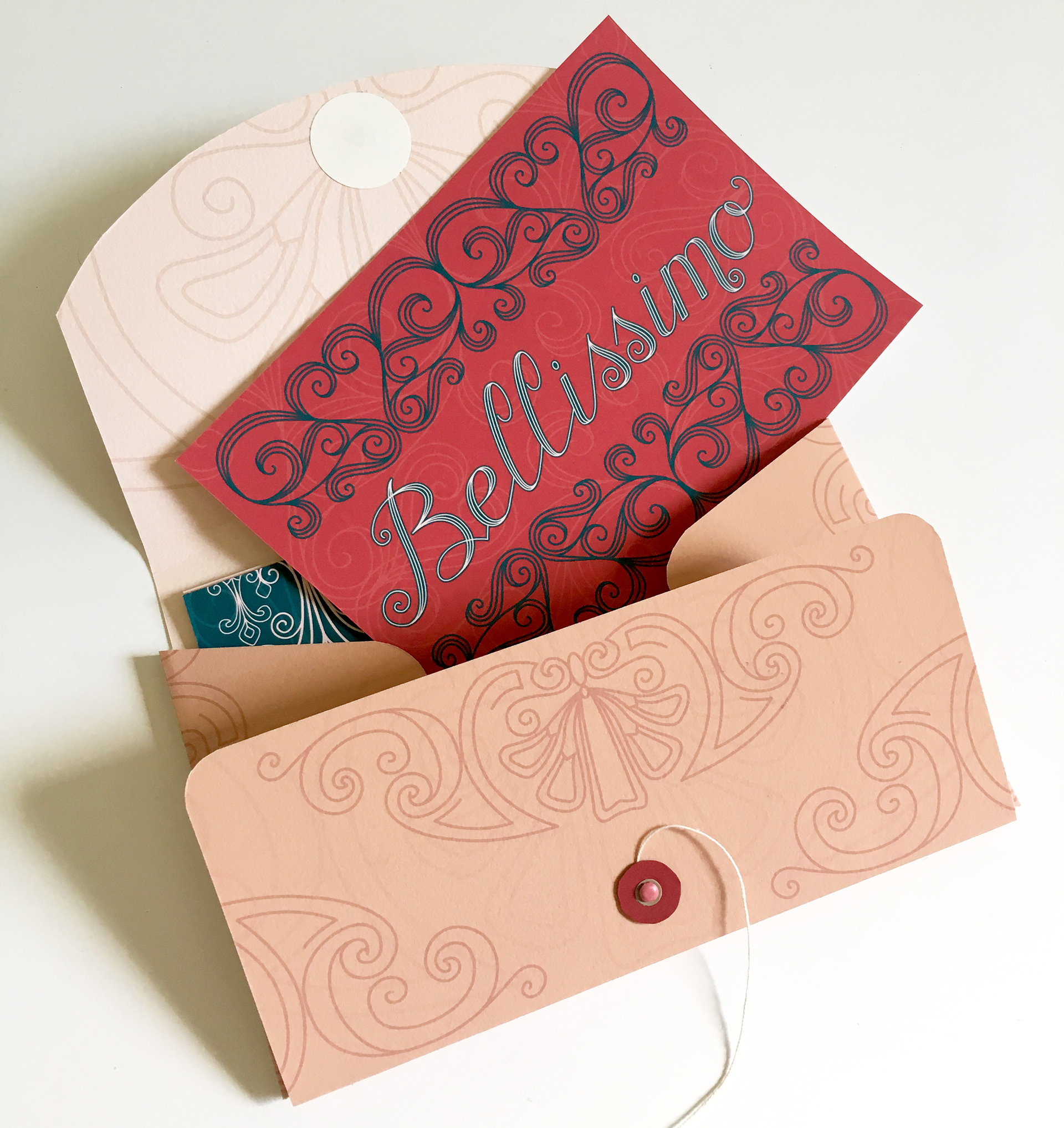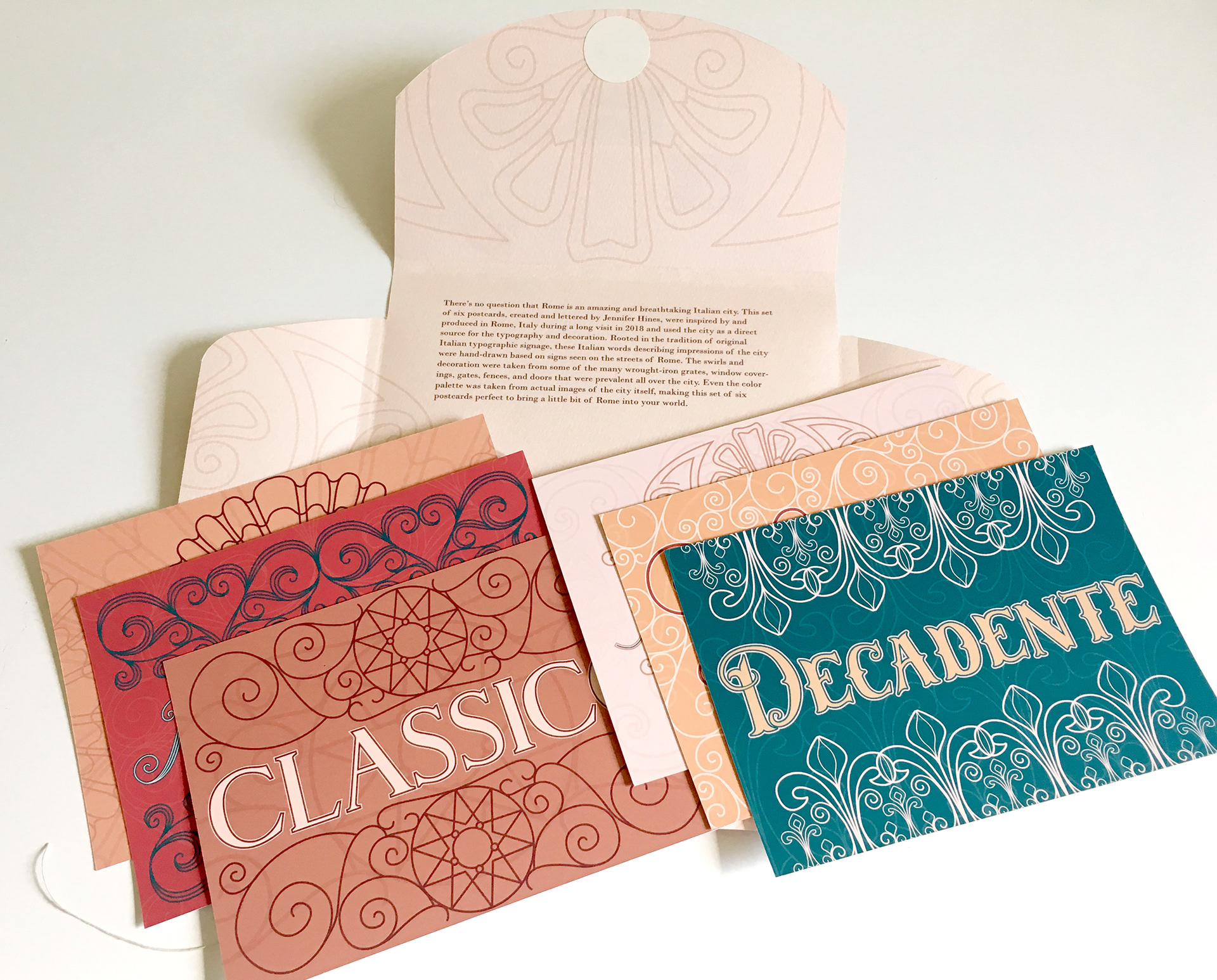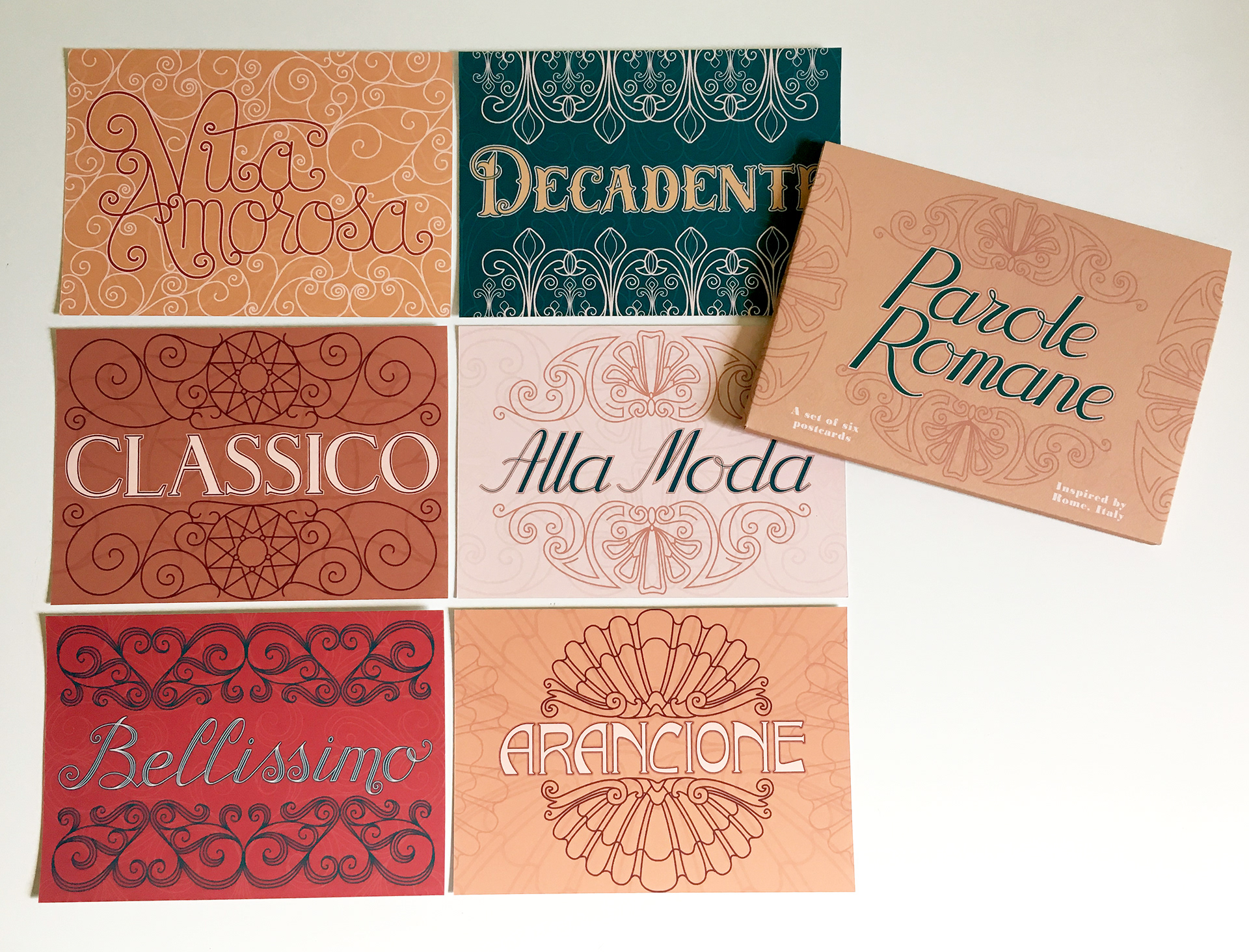 The postcards feature Italian words that describe Rome and the Italian experience and come complete with a beautiful paper envelope to create the perfect package for lettering and stationary lovers.
-

Alla Moda (fashionable):

Rome highlights the newest fashions for amazing shopping and people watching of chic looks throughout the city.
-

Arancione (orange):

A golden orange color is featured on nearly all of the buildings of Rome, giving a warm, relaxing vibe perfect for apertivo drinks on a rooftop at sunset.
-

Bellissimo (beautiful):

The beautiful signage, curvy iron window and door grates, lovely fences, and prevalence of stone in Rome will charm all who visit. 
-

Classico (classic):

Rome is a city built on tradition and history reflected by the prevalence of stone, ruins, and epic monuments and historical sites.
-

Decadente (decadent):

 Rich food and rich conversation full of amazing pastas, gelato, desserts, and plenty of wine and liquors, make for a decadent life full of enjoyment in Rome.
-

Vita Amorosa (loving life):

Long and flavorful meals full of conversation, streets filled with laughter, a vivid nightlife, and lots of recreation prove that Romans love and make the most of life.