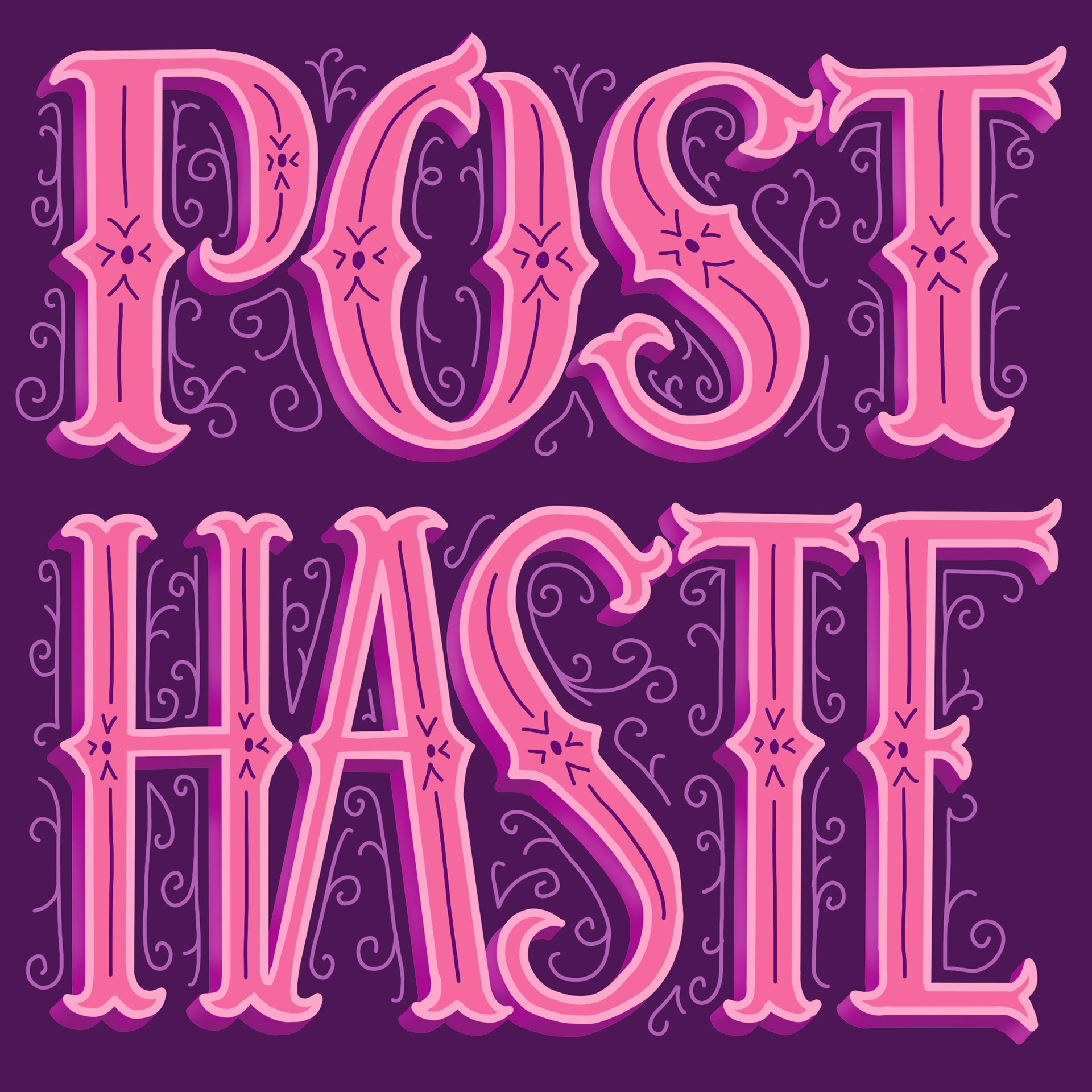 Posthaste Digital Lettering Illustration

One of my favorite old words is "posthaste," which means "
with great speed or immediacy.
" I learned this as a teenager from Shakespeare's Romeo and Juliet, and it's stuck with me ever since. This project was done as a personal project based on Lauren Hom's (@homsweethom) #homwork weekly assignment prompts, and was created entirely on Procreate digital illustration software on an iPad Pro with an Apple pencil.