See Ya Later, Alligator is a hand-drawn lettering artwork created as a personal project that utilizes hand-drawn lettering, hand-created and digital textures, and digital painting.
The ink drawing was then scanned into the computer and vectorized in Adobe Illustrator, and finished in Photoshop. The textures added are a combination of hand-drawn textures that were scanned into the computer, and digital painted textures. The final piece was printed on high-quality paper as a greeting card and is available for sale on the Paper Heart Dispatch Etsy shop at
www.paperheartdispatch.etsy.com.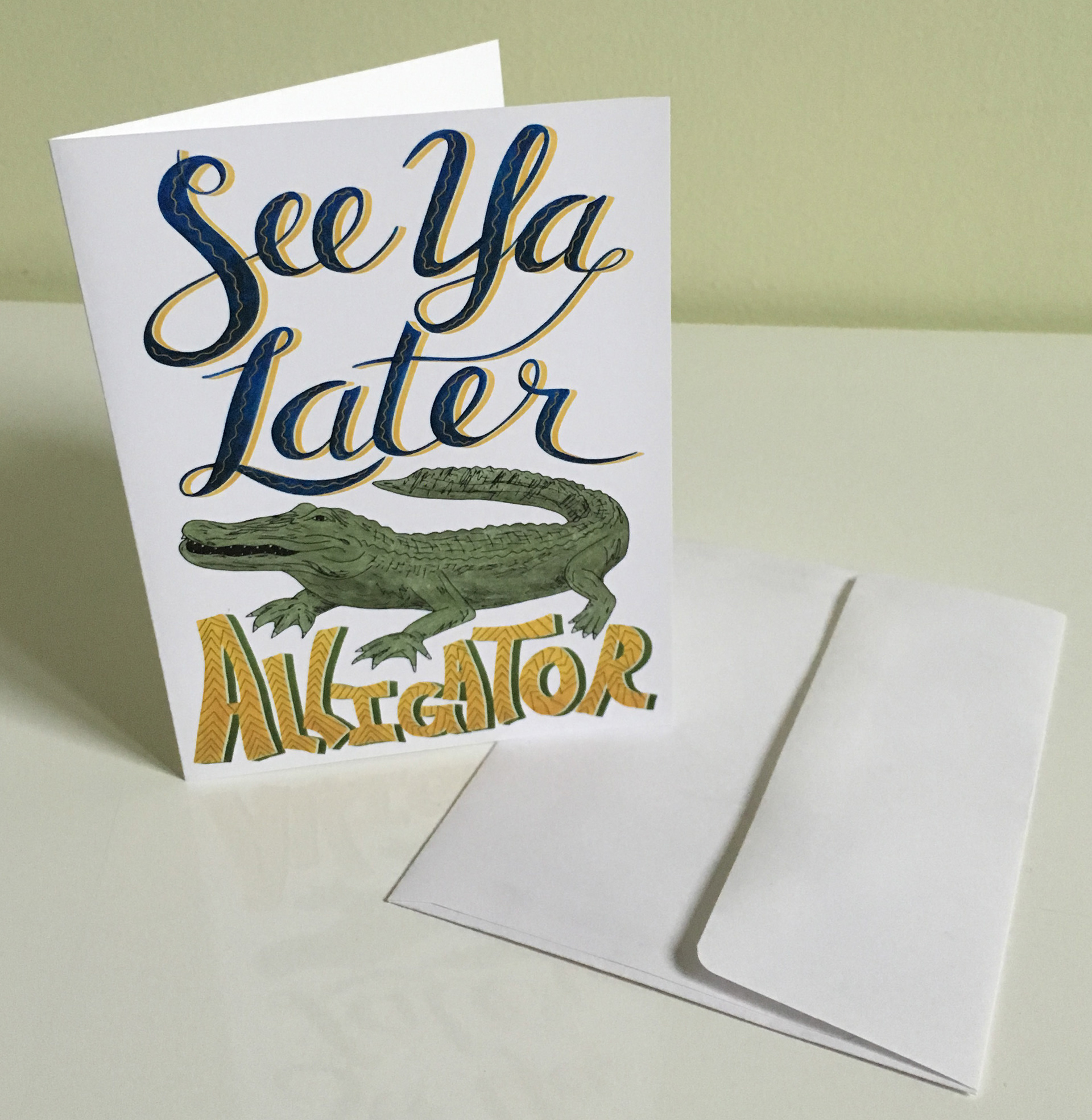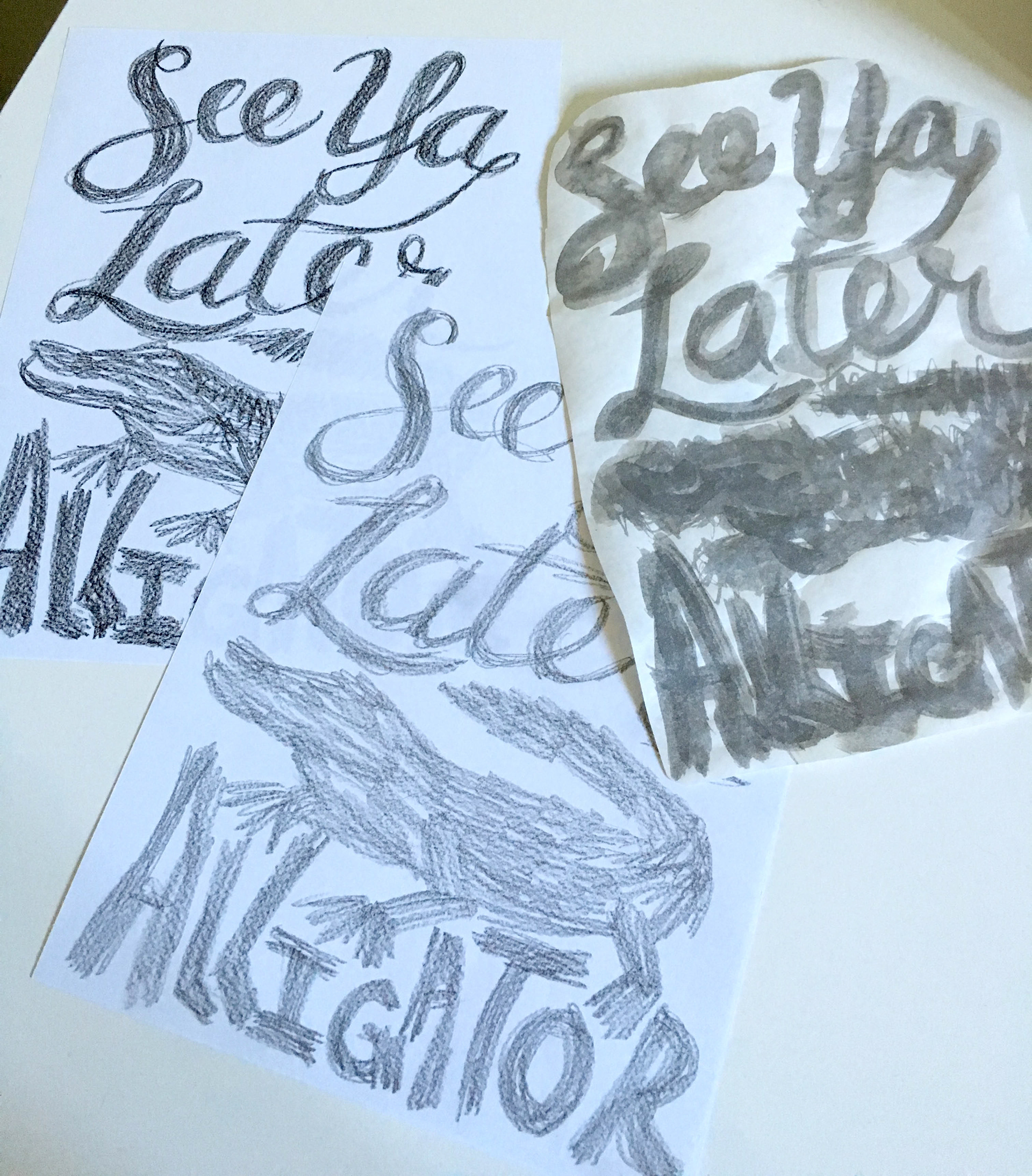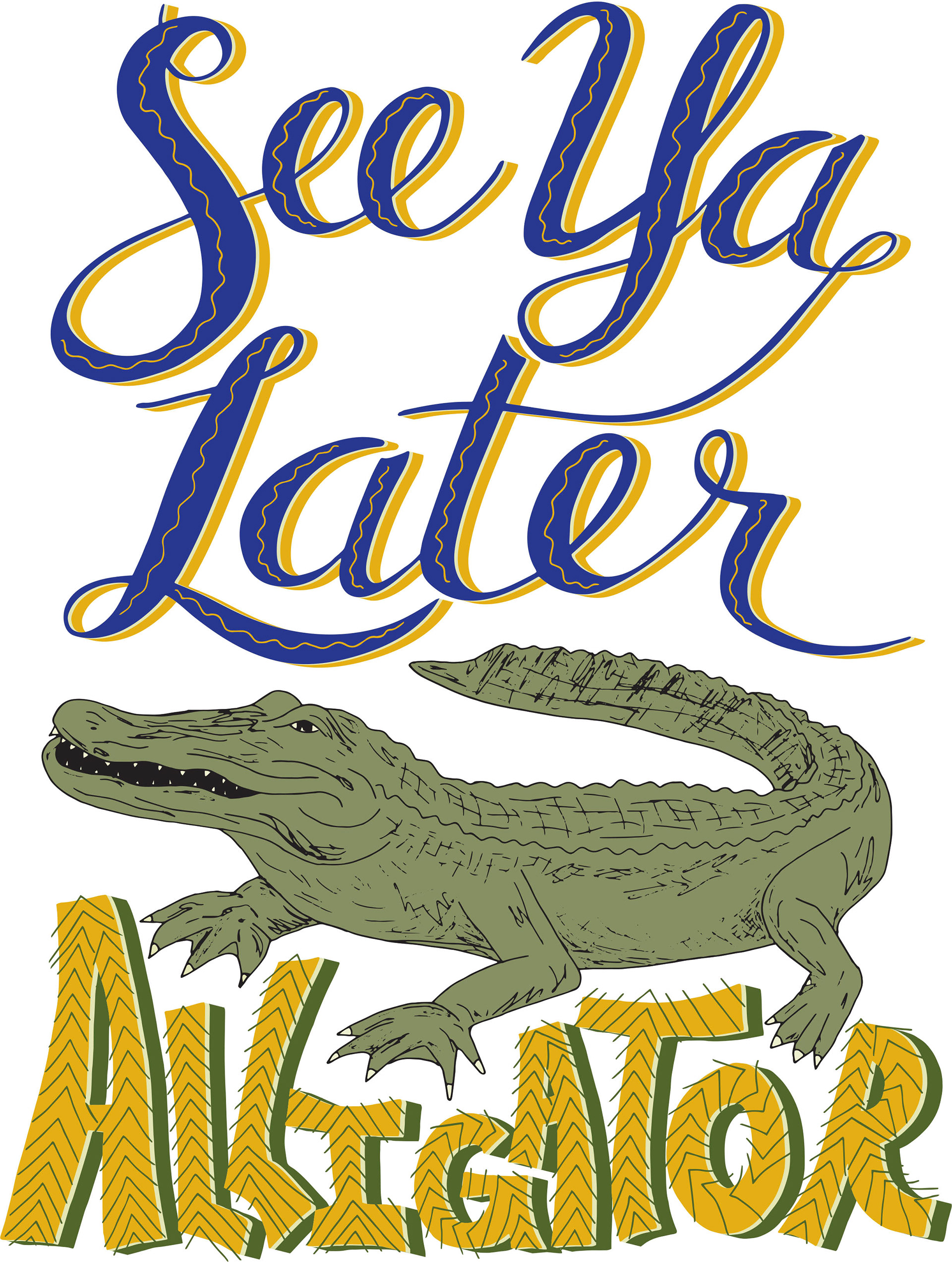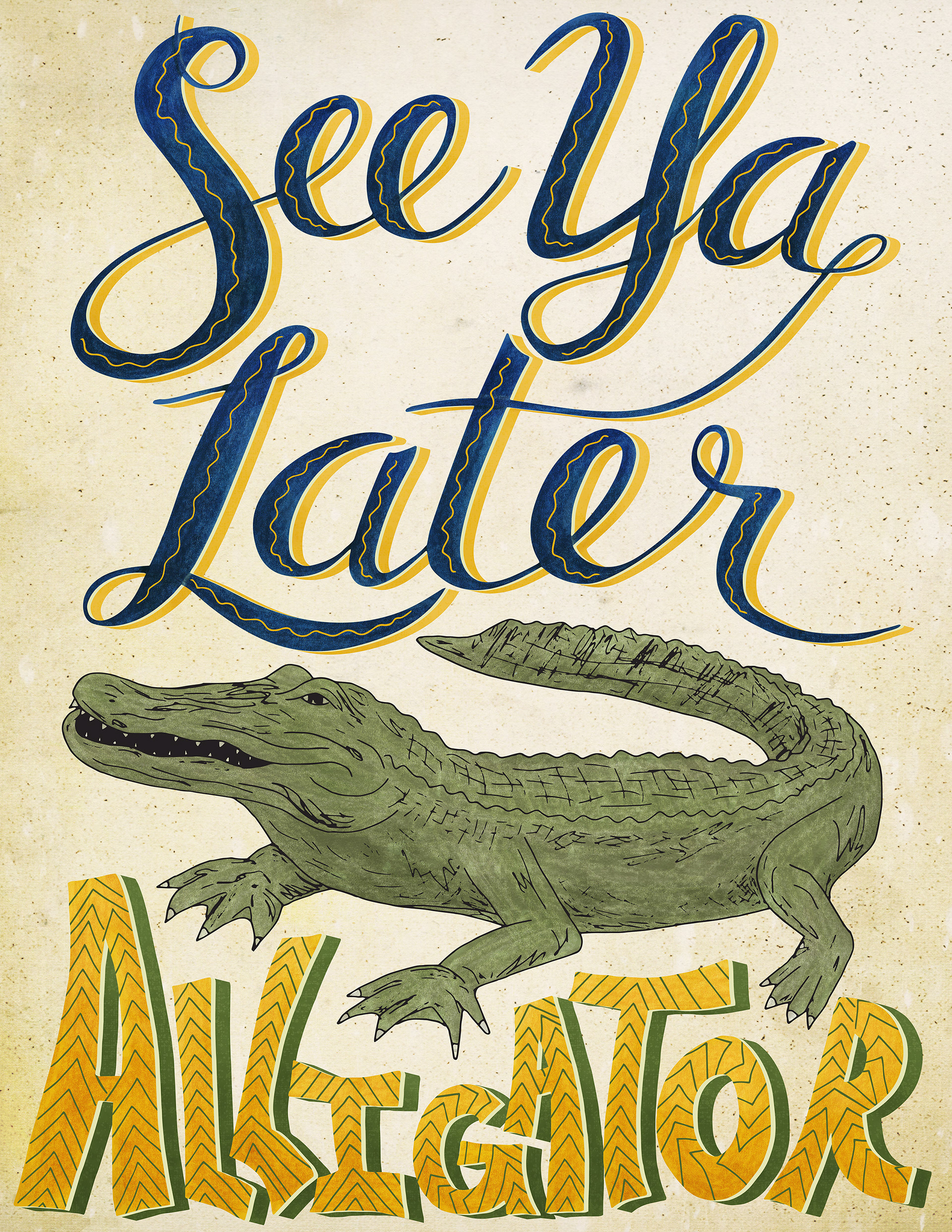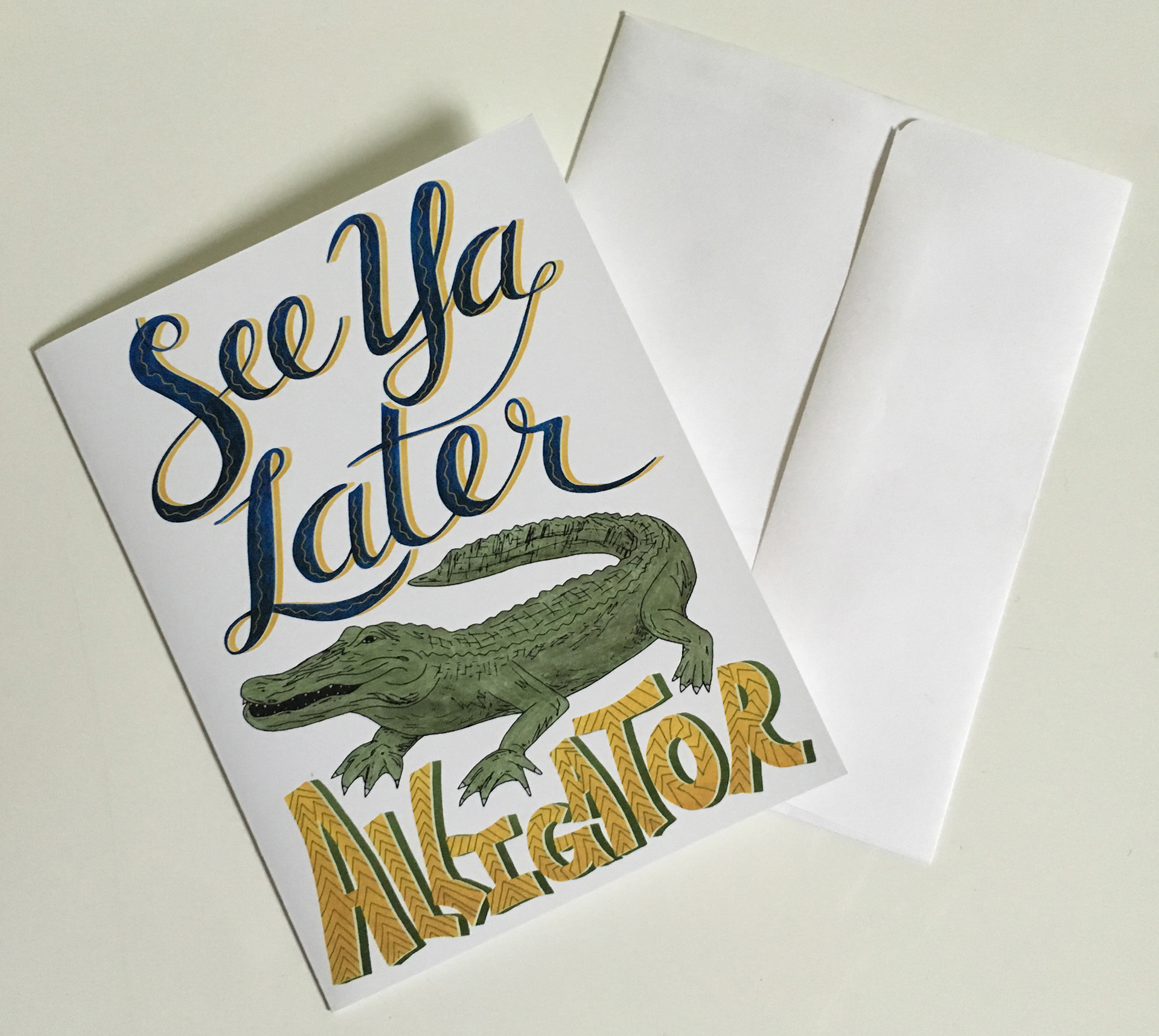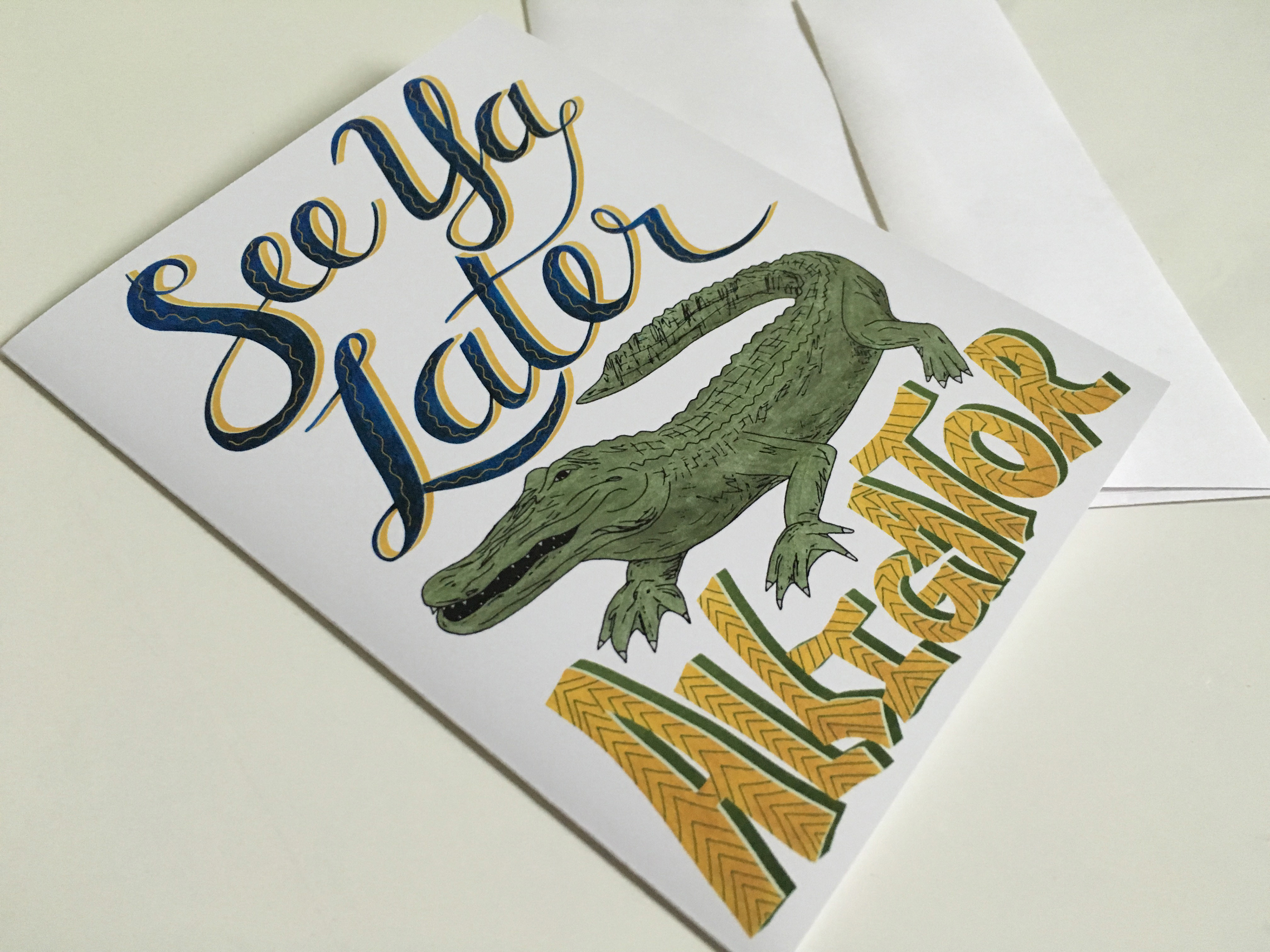 Thanks for checking out my art! An appreciation of the project is appreciated! :o)